WORKFORCE DEVELOPMENT, GOVERNMENT, EDUCATION, TRAINING AND SOCIAL SERVICES CLIENTS
"I have been in the workforce development field as an Executive Director of several organizations for nearly twenty years.  Over that time I have worked with many consultants and coaches.  I consider Larry Robbin to be the most informed, thoughtful, strategic and practical consultant and coach in our field.  I trust him to help me think deeply about our most vexing challenges; to challenge my thinking when I need it most, to help me improve my leadership skills and to help me come up with solutions that actually work.  I have been consulting with Larry on a monthly basis for years and I continue to find our time together incredibly valuable and packed with state-of-the-art ideas on a wide range of topics related to workforce development.  The sessions are also filled with valuable coaching insights and ideas about what I can do to be a better leader of my organization.  Larry has also provided excellent training and webinars for our team.  I highly recommend his consulting, coaching and training services to any organization."
Barrie Hathaway
President and CEO
JobTrain
Imagine putting forty-five years of national experience with over 1000 organizations coupled with state-of-the-art ideas to work on your management challenges. It will turn your management challenges into success stories! That is what you will get when you use Larry's management consultation services. Here are a few examples of how people use his consulting services:
Program Improvement and New Program Developments
Reinvent any aspect of job seeker services or the entire service delivery model using state-of-the-art strategies that eliminate barriers to employment faster and more thoroughly than current practices.  Whether it is adding new services, working with different populations or meeting new performance standards, Larry can help you make your new program developments exceed your expectations.  If you want to see the program areas Larry can help you with click here.
Management Consultation
Larry provides a comprehensive and highly customized set of management consultation and coaching services for your program leaders so they can take the organization closer to the state-of-the-art in your field.
Participant Recruitment
Combine private sector marketing strategies with the feedback from disengaged populations about what it takes to attract them. Add cutting-edge recruitment ideas and you will meet your recruitment goals faster and with less time and expense.  If you want to see the populations that Larry can help you recruit click here.
Assessment
Create improved assessment practices specifically for your needs and populations that build on strengths, reveal hidden barriers and generate practical and attainable plans for employment and other forms of progress. Make assessment an engaging and motivating activity.
Curriculum Development
Develop powerful change oriented curriculums for job search workshops, life skills programs, job clubs, soft skills development, career planning and self-sufficiency strategies etc.
Program and Job Retention
Use an innovative pro-active retention problem prevention model that makes retention a core element in all your pre and post program services. This unique approach will keep people in your program and on the job.
Private Sector Relationships
Learn to think like businesses and go from placement to in-depth partnership relationships that bring funding, volunteers, joint projects, internships, work experience, subsidized employment, a Business Advisory Board and much much more. Private sector sales and marketing strategies will take job development and business services to new levels of success even in the recession.
Talent Development
Make your organization a magnet for attracting, retaining and engaging the top talent to staff and manage your program. Find out how to get the employee of the future that will take your program to new levels of success!
Special Projects
Work on diverse customized initiatives for organizations. Services are designed around projects of all sizes designed to improve organizational capacity in a variety of ways.
"When we schedule a consulting session with Larry, getting a seat at the table is a competitive sport for my staff. Larry's workforce expertise is so broad and deep that everybody wants the opportunity to pick his brain. And then it's like drinking water from a fire hose: we get so many great ideas -- for improving specific programs and more generally for working with job-seekers and employers. Larry transmits such can-do optimism and expertise that we bring him in regularly to energize our job-seekers when their hope starts to flag. Thanks, Larry!"
Alissa Friedman
Executive Director of Opportunity Junction
"Larry Robbin is one of the nation's leading experts in workforce development. He is insightful about the complex dynamics at play on the systems level, while always being grounded by a deep understanding of and commitment to providing the kind of support people from a variety of backgrounds need to succeed professionally. I always learn something new when I talk to Larry."
Amanda Feinstein




Senior Program Officer




Walter and Elise Haas Fund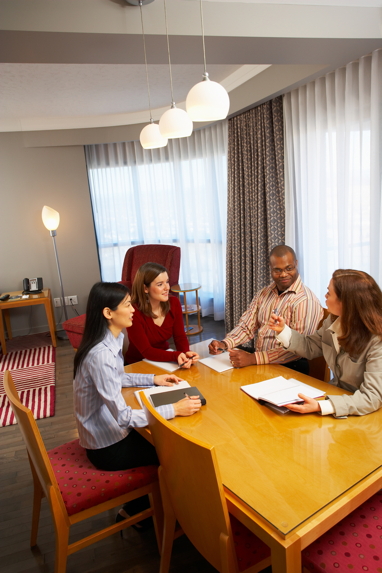 Larry's support of the leadership team at Civicorps has been priceless. As we have navigated transitions and faced numerous challenges, our consulting meetings with Larry have provided insightful context, grounded perspective, and thoughtful guidance. Larry's decades of experience as a workforce development guru, all through a lens of DEI, creates space for honest dialogue and creative problem solving. We leave each consulting meeting humbled, inspired, and ready to do what it takes to improve the service we offer to young adults.
Tess Nicholas
Executive Director




Civicorps
Larry Robbin has provided many workshops and coaching sessions to The Unity Council's workforce programs and leadership over the years. It is a true privilege to work with Larry. Not only is he a national workforce expert, and understands difficult to reach populations and all sectors, but he is also an amazing human being, with intimate knowledge of how to reach individuals and move the needle with employers and systems. Larry's technical knowledge and passion for social equity comes across in every training and coaching session. I am fortunate to have Larry's guidance and our programs and service quality are stronger with his help.
Armando Hernandez, MPH
Vice President of Community Programs
The Unity Council
Robbin and Associates © 2023